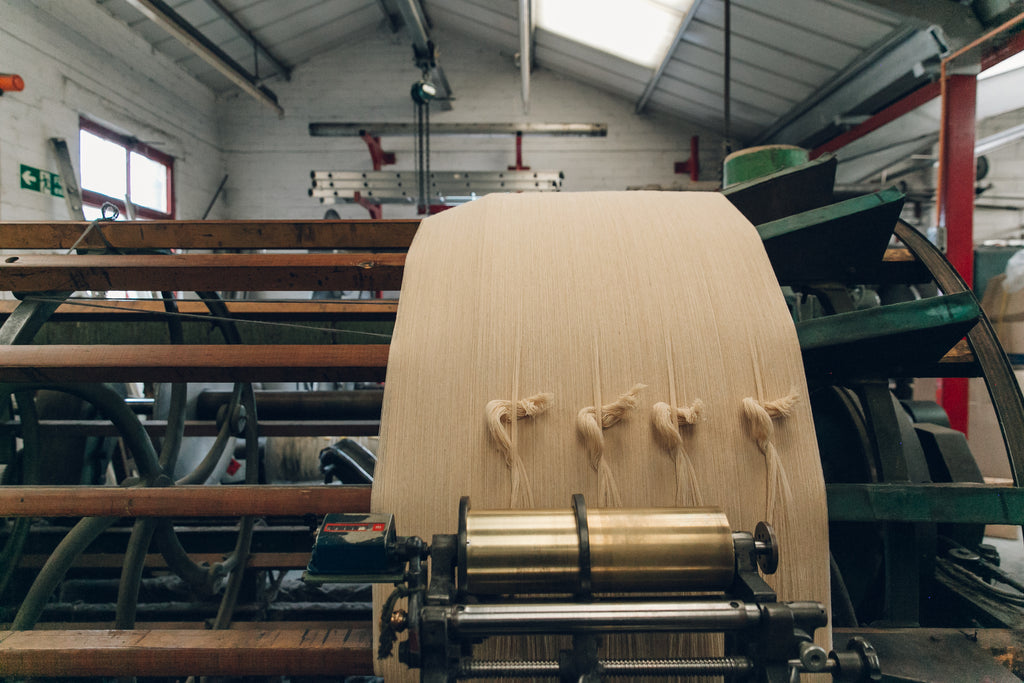 Our Milnsbridge cloth is pretty special. Working with a family-run mill in Huddersfield we weave bespoke lengths of cloth using pre-consumer waste yarns we've sourced from local mills. The unpredictable nature of these yarns means the colours always change and we have to put new colour palettes together each time we weave. This leads to a very creative making process and also very limited edition products, as there will only be a handful of each bag made in any one colour-way.
We work with the team at the mill to design and weave the cloth, which we then take back to our studio in Marsden where we make and finish all of the products by hand.
In homage to the women in our family who have inspired us, each bag is named after a different lady who worked in the woollen mills in Ossett, often sorting rags ready to be recycled.
Photos - India Hobson
Continue reading